Samsung Galaxy Z Flip 5 could feature a big cover screen. This is something we have heard before and even seen in some obscure renders. However, the new set of Z Flip 5 renders by OnLeaks via MediaPeanut retells the same story. Let's peer through and learn more about the phone, based on related leaks and rumours.
Samsung Galaxy Z Flip 5 design (As per the renders)
First things first, that cover screen! It looks not only big in comparison to the Z Flip 4's outer panel but is also uneven in shape. Samsung has kept the camera rings outside the cover screen and to facilitate this, the shape is asymmetrical.  
Let's talk numbers now.
Samsung Galaxy Z Flip 5 specs and features (Expected)
The report suggests a 3.4-inch display on the outside. The inner display, meanwhile, could stretch 6.7 inches diagonally. The dimensions of the phone could be 165mm x 71.8mm x 6.7mm (whence unfolded).
Besides these on the design and display front, the phone is expected to bring an improved hinge, Gorilla Glass Victus protection, an IP67 ingress protection rating, and an Armour frame.
Inside, the Samsung foldable could carry Snapdragon 8 Gen 2 SoC and perhaps, better or larger battery life.
This time around, the Z Flip and Z Fold phones are expected to come out earlier than usual, i.e., by late July. Let's see.
As for its companion, here's what we expect and know so far:
Samsung Galaxy Z Fold 5 renders and specs (Expected)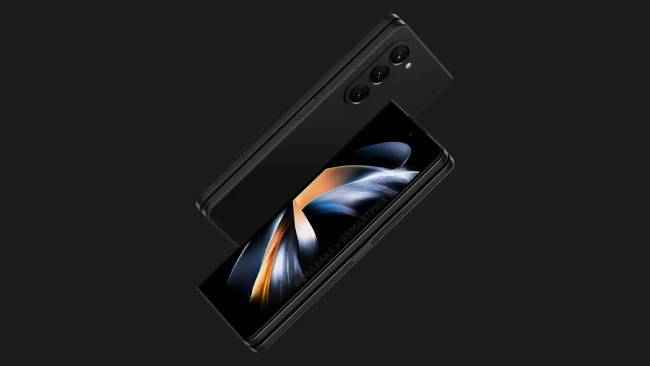 OnLeaks and Smartprix have partnered again to bring us the Z Fold 5 renders. The reported dimensions are 154.9mm x 129.9mm x 6.3mm (in the folded state) and 154.9mm x 67.1mm x 13.5mm (in the unfolded state).
When it is folded, there seems to be no gap. This could be because of a waterdrop-like hinge mechanism. This could also benefit in a lesser crease as well.
Exclusive!Size contrast

Fold5 Fold4 gap

长 154.9mm 155.1mm 0.2mm

宽 129.9mm 130.1mm 0.2mm

厚 6.1mm 6.3mm 0.2mm

合上宽 67.1mm 67.1mm 0 mm

合上厚:13.4mm 14.2~15.8mm 0.8-2.4mm

重量: 254g 263g 9g


— Ice universe (@UniverseIce) April 25, 2023
The Z Fold 5 could also feature Snapdragon 8 Gen 2 chipset and some incremental improvements.
That's about what we know for now. But, do take them with a pinch of salt until officially confirmed.
For more
technology news,
product reviews, sci-tech features and updates, keep reading
Digit.in or head to our
Google News page.