The Motorola Edge 40 is one of the most anticipated phones and has already appeared in a lot of certification websites which have given us some idea of what we should expect. 
But now Motorola has finally announced the phone and introduction to all its features, pricing and everything possible has been revealed. So, this is going to be a flagship phone for Motorola. But is it worth enough to be one or compete with the other flagships? Let's have a look at that.
Also read: Motorola Edge 40 vs OnePlus 11R vs Pixel 7a: Which phone is best?
Design of the Motorola Edge 40
This phone has been claimed to be the slimmest 5G phone presently in the market. This phone also comes with IP68 underwater protection. Not only is it slim but it is light weight too. Talking about the body of the phone that too has two options. 
Also read: Here are the top 5 features of the Motorola Edge 40 and Edge 40 Pro to keep an eye out for
First, a premium vegan leather finish with metal frame that comes in two colours- Green and Black. The other variant is a PMMA acrylic glass finish one and this comes in one colour – Blue. 
Specifications of the Motorola Edge 40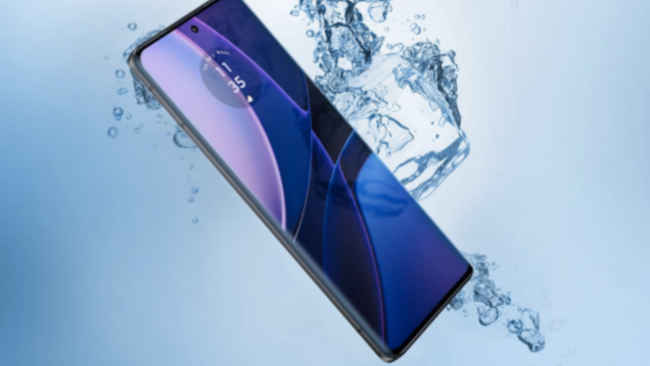 Display: This will be the first phone with 144Hz 3D pOLED Curved screen display of 6.55" FHD+ resolution and HDR10+ support. This also comes with eye protection and also the edges will lighten up to notify you when you are receiving a call or text or any other notification when your phone is kept upside down.
Camera: This flagship phone comes with 50MP Widest Aperture Main Camera with OIS and 13MP WM Secondary Camera
Battery: The phone is packed with 4400mAh Battery and is accompanied by 15W charging support.
One very unique feature is this phone will be 1st to have e-sim support for better network coverage and security. Has a dual sim support with 1 physical sim and 1 e-sim. Talking about OS, the phone is using Latest Android 13 and that comes with 2 years of assured OS upgrades and 3 years of SMR updates. The phone will also come with better 5G experience as it will have 14 5G bands and will also support WiFi6.
So, judging by the kind of specifications this phone is bringing to the plate it definitely will serve as a great competition to other flagships in the Indian market.