AI is taking over the world by a storm with the introduction of ChatGPT and other generative AI tools. However, while everyone was still getting accustomed to the idea of conversational AI, OpenAI, the parent link of ChatGPT, has taken the baton forward with AutoGPT. 
Toran Bruce Richards' creation, AutoGPT, in the simplest of the terms, is an experimental open source Python application that enhances the GPT-4's capabilities. The application helps in performing tasks and automating them in the intended sequence.
Also read:  How to access ChatGPT from Mac's menu bar using MacGPT
How You Can Use AutoGPT
Auto-GPT uses long-term and short-term memory management with GPT-4 operations for text generation and incorporates file storage and summarization with GPT-3.5. Where you can ask ChatGPT to fulfill preliminary tasks such as writing an email and debugging a codeset, AutoGPT along with these advances the task capacity with minimal human intervention. The tasks can range from goal prompts such as growing a Twitter Account, to developing and managing multiple businesses.
ChatGPT is convenient for the users as it enables the user to work on the browser however, AutoGPT requires you to download software and know the fundamentals of Python to access it. 
The user majorly requires;
Python 3.8 
OpenAI API key
PINECONE API key 
ElevenLabs Key (optional and can be handy when you want to speak into the software)
Upon installing and attaining all of these, you can enable the installation. 
How To Start The Process
In order to start the process, the user needs to create an AI agent on the app. 
Once the agent is created, the user will have to give it a description of its role, and then mention the five goals it has to accomplish. This process will require an OpenAI API key along with a Google API key.
Upon completion, the agent will start taking a GPT-4 output and then again add it to an AI model to create appropriate alterations to the end goals.
There has been a gear shift in the output of AI. Where artificial intelligence (AI) is an umbrella term referring to the capability of the computer systems that require human intervention and prompts. Artificial General Intelligence (AGI), on the contrary, is a branch of AI that is self reliant and can complete tasks and processes on its own with minimal intervention. AutoGPT is a product of AGI whereas ChatGPT is AI. 
Also read: ChatGPT and the Generative AI Mania!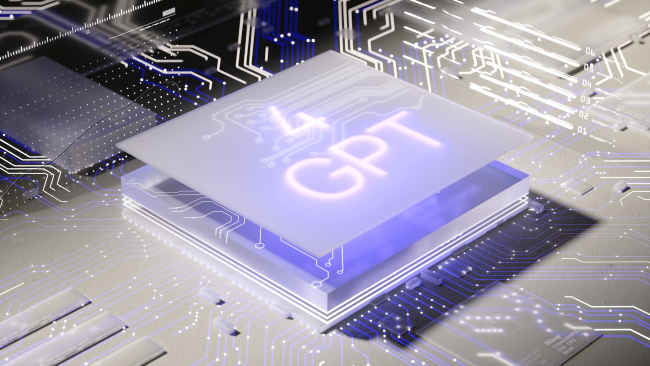 What To Use ChatGPT or AutoGPT?
ChatGPT can achieve interesting results with human inputs, however, the application is a chatbox and renders limitations when it comes to complex tasks and hence, is the best option for when the user wants instant answers for queries, information or any other content format.  
AutoGPT's on the other takes an advanced system approach wherein you can leave the task on its shoulder with minimal inputs. For instance, a twitter user asked AutoGPT to build an app for them and the application created the code without the user having to install or set up anything. 
However, let's remember that AutoGPT, though advanced, is still an AI component and comes with its fallouts and as autonomous it may be it would still require human assistance. What do you think about the future of AGI technology like AutoGPT, can we accomplish great things with this?
For more
technology news,
product reviews, sci-tech features and updates, keep reading
Digit.in or head to our
Google News page.