Instagram reels have come up with new features which could make life easier for content creators. Content creation is one of the most hyped professions at the moment and Meta is trying its best to make the creators feel at home by introducing new features on Instagram which would help them in the process of creating content. 
Here's a list of alterations and new features that Meta has brought to Instagram which will be of great help to the content creators: 
1. What's trending on reels: Now, you can look for what's trending on Instagram currently and plan your content accordingly. Get to know the top trending songs and how far has that been used. Also, you'll be able to understand what's the trending topic and hashtag. This will help you understand when to start creating content on a particular topic or ahead of any festival or anything that's happening soon.
2. Editing Reels is now easier: Now you don't have to use other apps for editing your reels and then uploading it. Instagram now allows you to bring together clips, audio stickers and text on a particular editing window. Meta has also asked to keep an eye out for more editing features that they are working on to bring to you all soon. 
3. Understand your Insights better: Instagram has worked on improving the Reels insights to help you understand the performance of your content. Two new features have been introduced: total watch time and average watch time. Also, you'll be able to directly check your insights while checking your reel itself.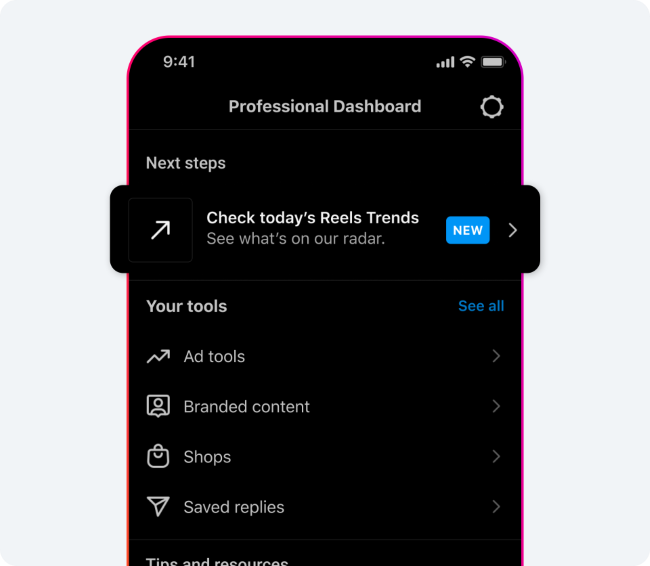 i. Total watch time: This feature helps you understand what's the total time that your reel was played and it also includes the time when the reel was replayed.
ii. Average watch time: This feature makes a very simple calculation for you to understand your reel analytics better. It calculates the total amount of time when the reel was played. The calculation is done by dividing the watch time with the total number of plays. 
4. Track the growth of Reels: Meta is bringing in another feature which would help you understand how reels are helping you grow. So, if you get a new follower who has followed you after watching any reel of yours then you'll be notified about it. 
5. Gifts your favourite creators: This feature is applicable only in certain countries like Australia, Canada, France, Mexico, New Zealand and the United Kingdom. This feature will let users gift their favourite creators. An additional feature to this is that the content creators can know who has sent the gift and they can acknowledge it by tapping on the heart icon next to the follower's name. Their fan will also receive a notification for the same. This would increase the creator's engagement with your followers. 
That was the list of features and plans that Meta has in mind or has already introduced on Instagram. Hopefully, these features will make a content creator's life easier and will help them in what they love to do.
For more
technology news,
product reviews, sci-tech features and updates, keep reading
Digit.in or head to our
Google News page.