Disney takes a leaf out of Netflix and Amazon Prime Video's book and finally launches Profiles on Disney+ Hotstar. The Hotstar profiles feature lets you create "personalized spaces for friends and family". You get to set up 7 Disney Plus Hotstar profiles. Here, we will see how you can make profiles on Hotstar and also learn how to use it.
How to set up Disney+ Hotstar Profiles
1. Download and log in to the Disney+ Hotstar app, if you haven't already.
2. On the Disney+ Hotstar homepage, you will see the new Profiles section. We got the profiles feature banner on the Disney+ Hotstar Android app. 
3. Click on the Edit option.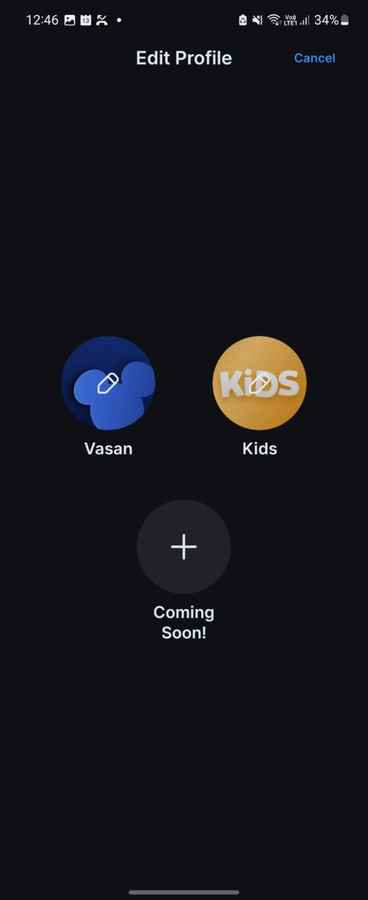 4. At present, the subsequent screen shows "Coming Soon!" Clicking it, the message reads, "More Profiles are Coming Soon. You will be able to create personalized spaces for friends and family".
Hi! We wish to inform that the profiles option is currently unavailable. However, please be assured that we are already working on this and the profiles option will be available soon with the coming updates. Please stay tuned. Appreciate your cooperation!


— Disney+HS_helps (@hotstar_helps) February 11, 2023
However, when the feature is fully available, you will be able to create a profile with a profile name, a profile picture or an Avatar.
5. Now, you can let the app know your content preferences. 
6. Hit Save and that's it.
Things to know about Disney+ Hotstar Profile
You cannot delete the original profile of the account holder. But, the option to create up to 7 profiles should be plenty good for most. 
For more
technology news,
product reviews, sci-tech features and updates, keep reading
Digit.in or head to our
Google News page.